How to Buy Hosting from Hostgator India?
Hostgator India & Bluehost India are the popular hosting websites in India. I researched a lot about these before buying hosting and consulted other successful bloggers and finally I found Hostgator India better because it has payment option with debit card. The best thing is that we get 1-3 months free trial for hosting. I did the same and took 3 months hosting trial with Hostgator and later on upgraded to become its regular user.
Before buying hosting from Hostgator India, I would suggest you to try 1 month hosting trial and upgrade it later on if you like it and if you don't then purchase any other hosting. If you ask me for any Hosting option than Hostgator and BLUEHOST then I would suggest you to go for GoDaddy.
Step by Step Guide to purchase Hosting from Hostgator India
You will need a primary domain for buying hosting which will help you buy hosting from Hostgator. Mind you, primary domain cannot be changed later on. Therefore make sure about the domain that you are going to use for hosting.
Step 1- Get Started
First of all, visit Hostgator India website and click on the 'GET STARTED NOW' button.

Step 2- Choose Plan
You will find 3 plans here. Select the best plan for you.

You can use only one Domain in this plan. You can choose this plan if you have to create only one blog.
You can use unlimited domains in this plan. In my opinion, this is the best plan.
It is same as baby plan. You get domain security of https.
Once you select a plan, you'll be asked for a domain in a pop-up window. Actually you already have a Domain, so click on yes.
Step 3- Add Domain
Now a pop-up window will open. Add your domain in that and click on the continue button. You don't need site lock & code guard. Therefore, untick both, so that you save your money.
Step 4- Select Price
Now you have to select hosting plan in the window that'll open. You can select 1,2,6 months or an year plan.
Click on continue after selecting your plan.


Step 5- Sign-up or Login
Now you will be asked to login in the page that will open. Create an account Hostgator if you don't have one and login afterwards.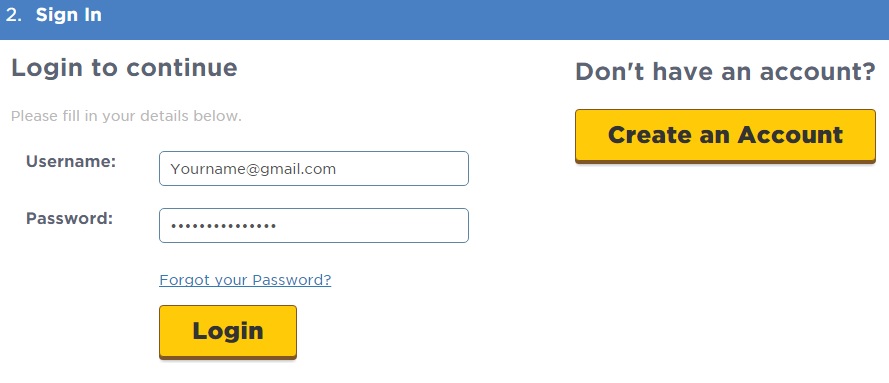 Step 6- Choose Payment Method
You will reach payment option after login where you will be asked to pay. Click on the option that you want to pay throughand click on'Pay Now'. I had paid through debit card.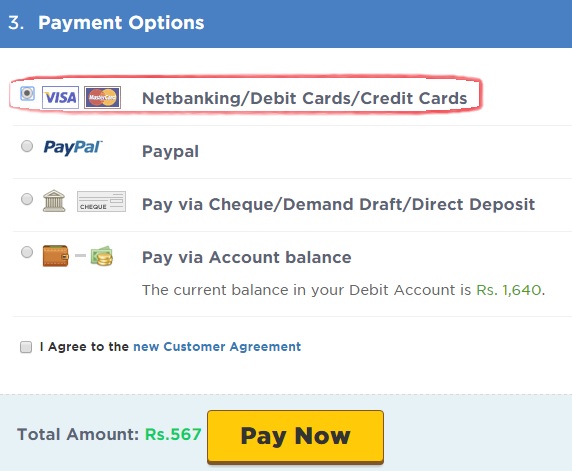 Step 7- Add Payment Details
Tick on debit card.
Fill the details of your debit card after selecting 'All Banks Debit Card'
Finally, click on 'Pay Now'.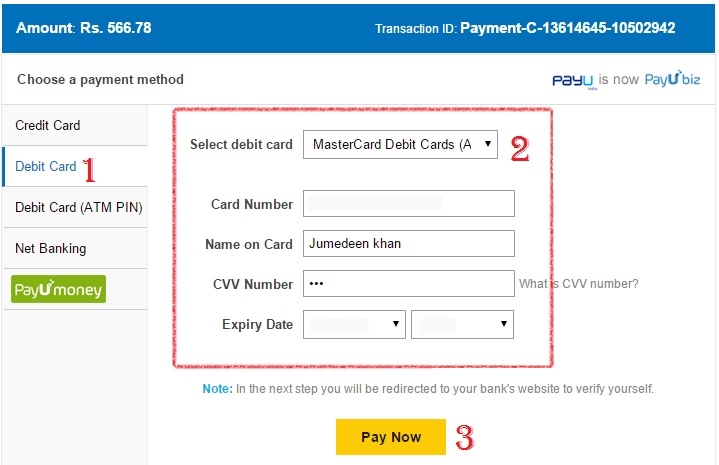 A new page will open after clicking Pay Now in which you have to verify through OTP code. You will receive a 6 digit OTP code on your registered mobile number. Enter that code and click on the submit option. Once the processing is done, Hostgator hosting would be bought and you will receive an email.
Now you will have to install WordPress on Hostgator. Don't worry. I will write a post on this topic in few days.
I hope that you liked this article. Do share it with your friends and on Social Media if you did.